Upcoming Events
TeraView will be exhibiting at the following events:
No Results Found
The page you requested could not be found. Try refining your search, or use the navigation above to locate the post.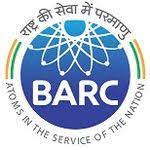 February 6 – 9, 2013; at Bhabha Atomic Research Centre, Mumbai, India
The Indian Laser Association (ILA), is organizing the "DAE-BRNS National Laser Symposium" to be held in Mumbai.
This is the 21st National Laser Symposium (NLS-21) and 12th in the series sponsored by the Board of Research in Nuclear Sciences (BRNS) of the Department of Atomic Energy. The symposium will cover frontline research in basic laser physics, as well as significant advances in development and application of laser technology in several disciplines of science.
If you would like to pre-arrange a meeting, please e-mail Graham Hibberd. For more information and to attend the workshop please visit the event webpage.