Our headquarters are located on the map below. Please use the contact form for questions and enquiries.
For our global agents please see this page.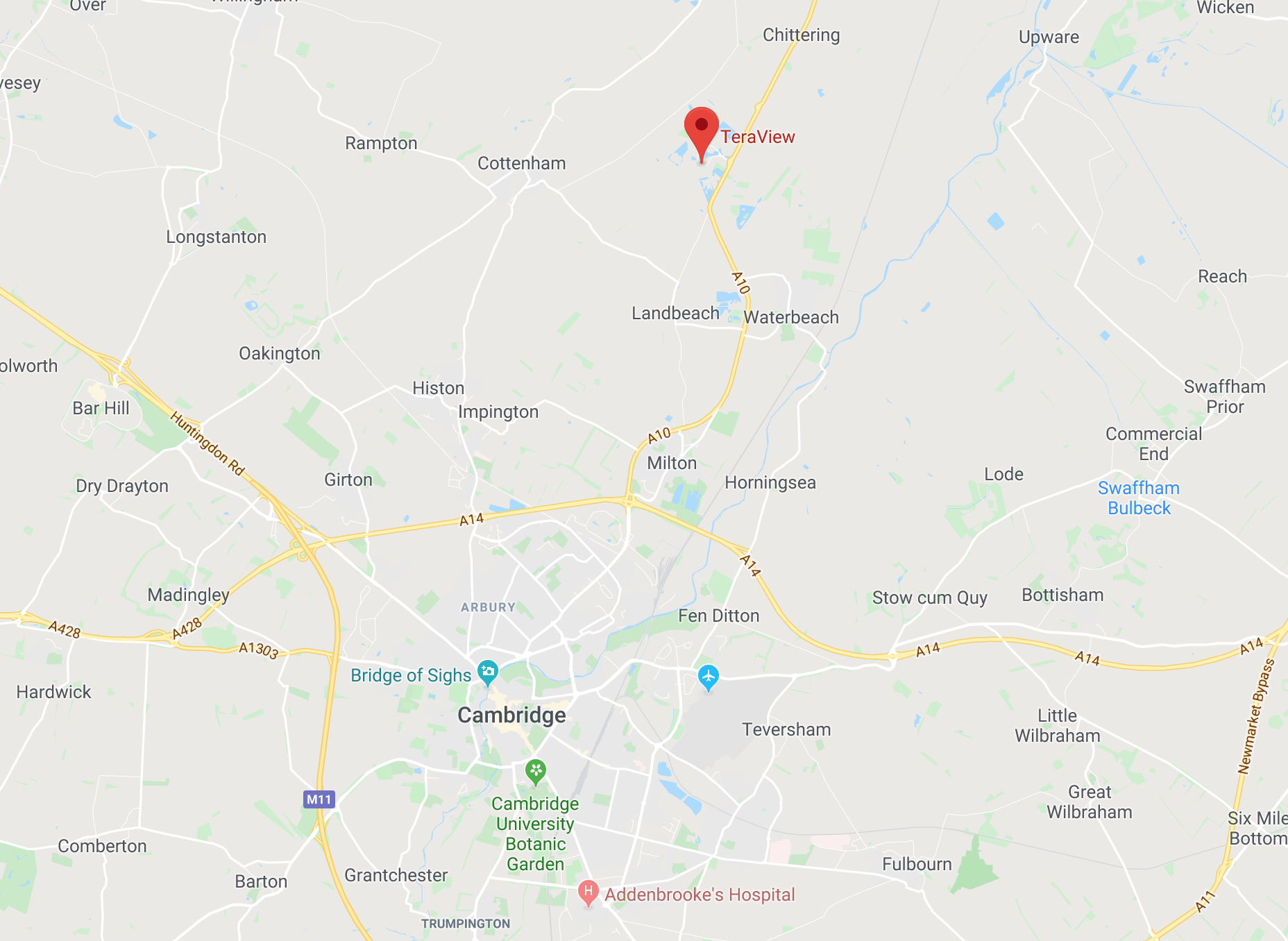 Headquarters
1, Enterprise
Cambridge Research Park
Cambridge
CB25 9PD
United Kingdom
T: +44 (0) 1223 435380
enquiries@teraview.com
If you wish to contact TeraView, please use the form below. Entries marked * are required.
Once submitted, we will aim to contact you within 24 hours.