Newsletter | December 2020
On behalf of all of us at TeraView, I wanted to take this opportunity to send our best wishes for a safe end to 2020 to all of our customers, collaborators and to our friends throughout the wider terahertz community. We hope that you and your families are ending the year healthy and as well as can be in trying circumstances.  We at TeraView have also lived through the challenges presented by COVID over the past year, and I am grateful for the tremendous hard work and effort of all of my colleagues at TeraView, who have strived to support the business and all of our customers as best they can over the last 12 months.
I also wanted to extend this thanks to all of our customers who have been tremendously patient and supportive of TeraView in spite of the trying times that they have gone through themselves.  Your on-support has also been key to TeraView, and we will always be sincerely grateful for it.
TeraView ends 2020 in a strong position, having shipped and supported new terahertz systems to customers working in R&D, semiconductor and automotive paint inspection applications. We are also working with collaborators on exciting new applications in a range of areas which we hope to announce in 2021. That said, we fully recognise that strong support for our customers throughout the world is one of our core values, and that much more is now required as the prospect of travel becomes more realistic. At TeraView, we are firmly focussed on extending this support via direct visits as travel opens up again, and in the interim via on-line activities and other forms of customer assistance.
Our sincere wishes for a safer and successful 2021 to all of our customers, collaborators and the wider terahertz community throughout the world.
Dr Don Arnone, Chief Executive Officer and co-founder of TeraView.
Terahertz imaging aids in art restoration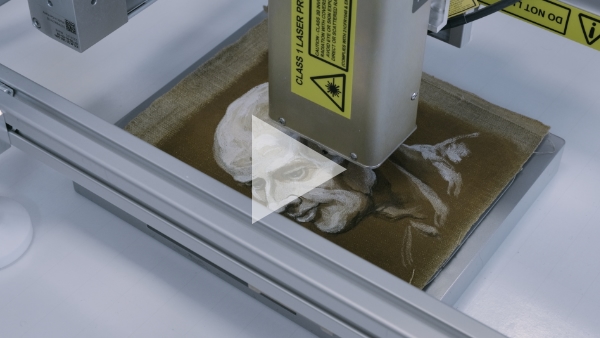 TeraView is pleased to announce that it has begun a collaboration with the Russian Museum's Technology Research Department in St Petersburg, Russia aimed at demonstrating the power and capabilities of terahertz imaging in art restoration.
TeraView is the leading supplier of terahertz systems to support a range of applications. Recently, the use of terahertz imaging in art restoration has been demonstrated by different museums and other institutions across the world.
In some paintings and other works of art, terahertz imaging is able to detect the sequence and thickness of the different layers of paint, each of which can be imaged separately, effectively producing a 3D image of the artwork. Terahertz imaging can thus help reveal the artist's technique, as well as authenticate paintings in some instances where the identity of the artist is in question.
Additionally, terahertz imaging can assist art conservation and restoration decisions by providing information on cracks, delamination and defects buried below the surface and not visible to the naked eye or readily accessible with other techniques.
The full press release is available to view here.
Terahertz Coating thickness analysis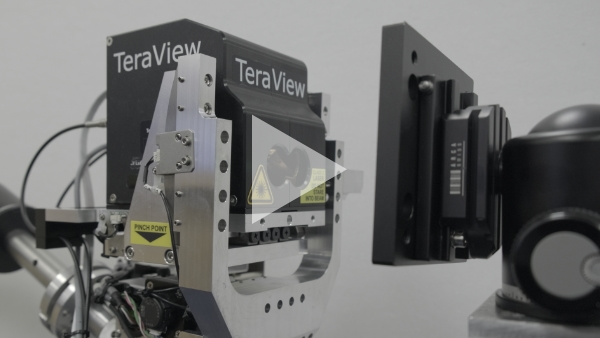 In this latest film, CEO Don Arnone gives an overview of the TeraCota sensor.
Designed for the coatings industry, the TeraCota sensor can determine the individual thickness of multiple paint layers on both metallic and non-metallic substrates and offers significant benefits over existing techniques.
The sensor is non-contact, suitable for working on curved surfaces and capable of performing horizontal and vertical line scans.
For more information on the TeraCota system see this page.

TeraView's TeraPulse Lx system now contains Calmar Laser's high powered Mendocino fiber laser module.
With over 25 years of experience, Calmar's world-leading ultrafast fiber laser solutions ensure reliable and robust integration into TeraView's systems.
For more information contact TeraView or Calmar Laser directly.
TeraView CEO Don Arnone discusses terahertz light, what it is and why it's important, its various industrial applications, and how TeraView has managed to commercialise a new area of fundamental science. Hosted by Turquoise.
Terahertz-Based Porosity Measurement of Pharmaceutical Tablets: a Tutorial
Bawuah, Prince, Daniel Markl, Daniel Farrell, Mike Evans, Alessia Portieri, Andrew Anderson, Daniel Goodwin, Ralph Lucas, and J. Axel Zeitler. "Terahertz-based porosity measurement of pharmaceutical tablets: a tutorial." Journal of Infrared, Millimeter, and Terahertz Waves (2020): 1-20.
Abstract
Porosity, one of the important quality attributes of pharmaceutical tablets, directly affects the mechanical properties, the mass transport and hence tablet disintegration, dissolution and ultimately the bioavailability of an orally administered drug. The ability to accurately and quickly monitor the porosity of tablets during manufacture or during the manufacturing process will enable a greater assurance of product quality. This tutorial systematically outlines the steps involved in the terahertz-based measurement method that can be used to quantify the porosity of a tablet within seconds in a non-destructive and non-invasive manner. The terahertz-based porosity measurement can be performed using one of the three main methods, which are (i) the zero-porosity approximation (ZPA); (ii) the traditional Bruggeman effective medium approximation (TB-EMA); and (iii) the anisotropic Bruggeman effective medium approximation (AB-EMA). By using a set of batches of flat-faced and biconvex tablets as a case study, the three main methods are compared and contrasted. Overall, frequency-domain signal processing coupled with the AB-EMA method was found to be most suitable approach in terms of accuracy and robustness when predicting the porosity of tablets over a range of complexities and geometries. This tutorial aims to concisely outline all the necessary steps, precautions and unique advantages associated with the terahertz-based porosity measurement method.
Full article available here.
Simultaneous Investigation of the Liquid Transport and Swelling Performance during Tablet Disintegration
Al-Sharabi, Mohammed, Daniel Markl, Theona Mudley, Prince Bawuah, Anssi-Pekka Karttunen, Cathy Ridgway, Patrick Gane et al. "Simultaneous Investigation of the Liquid Transport and Swelling Performance during Tablet Disintegration." International Journal of Pharmaceutics (2020): 119380.

Abstract
Fast disintegrating tablets have commonly been used for fast oral drug delivery to patients with swallowing difficulties. The different characteristics of the pore structure of such formulations influence the liquid transport through the tablet and hence affect the disintegration time and the release of the drug in the body. In this work, terahertz time-domain spectroscopy and terahertz pulsed imaging were used as promising analytical techniques to quantitatively analyse the impact of the structural properties on the liquid uptake and swelling rates upon contact with the dissolution medium. Both the impact of porosity and formulation were investigated for theophylline and paracetamol based tablets. The drug substances were either formulated with functionalised calcium carbonate (FCC) with porosities of 45% and 60% or with microcrystalline cellulose (MCC) with porosities of 10% and 25%. The terahertz results reveal that the rate of liquid uptake is clearly influenced by the porosity of the tablets with a faster liquid transport observed for tablets with higher porosity, indicating that the samples exhibit structural similarity in respect to pore connectivity and pore size distribution characteristics in respect to permeability. The swelling of the FCC based tablets is fully controlled by the amount of disintegrant, whereas the liquid uptake is driven by the FCC material and the interparticle pores created during compaction. The MCC based formulations are more complex as the MCC significantly contributes to the overall tablet swelling. An increase in swelling with increasing porosity is observed in these tablets, which indicates that such formulations are performance-limited by their ability to take up liquid. Investigating the effect of the microstructure characteristics on the liquid transport and swelling kinetics is of great importance for reaching the next level of understanding of the drug delivery, and, depending on the surface nature of the pore carrier function, in turn controlling the performance of the drug mainly in respect to dissolution in the body.
Full article available here.
Would you like to partake in an online workshop?
TeraView are looking at conducting online workshops in 2021
Contact us if you are interested