TeraView launch a new product to address the growing needs in advanced IC packaging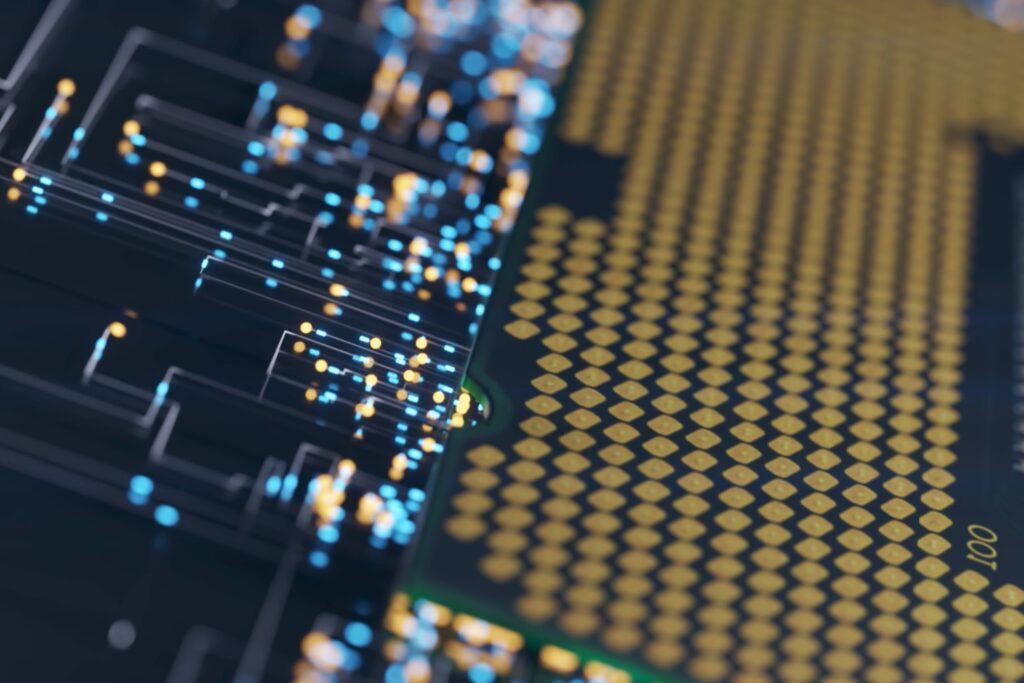 TeraView is pleased to announce the launch of the purpose-built integrated circuit package inspection system, the EOTPR 4500.
Dr Jesse Alton, Semiconductor Product and Applications Manager at TeraView commented "The key feature of the EOTPR 4500 is the auto prober technology we developed to meet the challenges of the most advanced IC packaging technology by accommodating the substrate size of up to 150mm x 150mm while improving the probe tip placement accuracy to +/- 0.5 µm. The new auto prober enables our customers to probe very large chip-let devices with the landing contact size of less than 5 µm such as copper pillars and TSV tips. We closely collaborated with a major advanced packaging customer to develop this product, and the product has completed a rigorous beta site testing period at this customer site to ensure that the new product is production ready."
Martin Igarashi, TeraView's VP of Semiconductor Business, commented "We have realized most of the probe stations are inadequate to meet the demand of the IC packaging probing which is quite different from the wafer probing since wafer surfaces are completely flat. What this means is that the wafer based probe stations can crush or stress the probing points such as TSVs, or they need to land the probe tip painfully slow to avoid introducing artefacts into the target sample. This product enables our customers to isolate faults in their most advanced IC packaging devices while taking advantage of EOTPR's industry leading sub-5 µm distance-to-defect capability. It also offers a device under test (DUT) heater that goes up to 250 °C, which means a customer who are working on advanced graphics engines or autonomous driving AI engines can now isolate faults on their devices while simulating the working conditions of these devices."
Dr Don Arnone, TeraView's CEO, commented "This is another first from TeraView to introduce a product that is purpose built for very demanding advanced IC packaging market. We are pleased to have a close collaboration with a major customer to develop this product, and we are quite confident that this product will set a new standard in advanced IC packaging failure analysis. Combined with TeraView's TeraCota automotive paint thickness inspection system, TeraView can address the growing needs of the automotive IC industry with this product."

Deepesh Patel (left) joins TeraView's Semiconductor Group (pictured with Dr Jesse Alton & Dr Tom White). Andy Bell (right) joins as VP Business Development for Automotive & High Value Coatings.
Andy Bell recently joined TeraView as VP Business Development for the Automotive & High Value Coatings business. Prior to this he was at Rockwell Automation for 23 years, having held several senior positions. Andy brings a depth of global experience to the role of Industry applications and addressing customer needs.
Deepesh Patel has joined TeraView as part of our Semiconductor Group, and will be assisting with EOTPR development and support. We welcome both on board!

TeraView's TeraPulse Lx system now contains Calmar Laser's high powered Mendocino fiber laser module.
With over 25 years of experience, Calmar's world-leading ultrafast fiber laser solutions ensure reliable and robust integration into TeraView's systems.
For more information contact TeraView or Calmar Laser directly.
Detecting Crystallinity Using Terahertz Spectroscopy in 3D Printed Amorphous Solid Dispersions
Abstract
This study demonstrates the applicability of terahertz time-domain spectroscopy (THz-TDS) in evaluating the solid-state of the drug in selective laser sintering-based 3D printed dosage forms. Selective laser sintering is a powder bed-based 3D printing platform, which has recently demonstrated applicability in manufacturing amorphous solid dispersions (ASDs) through a layer-by-layer fusion process. When formulating ASDs, it is critical to confirm the final solid state of the drug as residual crystallinity can alter the performance of the formulation. Moreover, SLS 3D printing does not involve the mixing of the components during the process, which can lead to partially amorphous systems causing reproducibility and storage stability problems along with possibilities of unwanted polymorphism. In this study, a previously investigated SLS 3D printed ASD was characterized using THz-TDS and compared with traditionally used solid-state characterization techniques, including differential scanning calorimetry (DSC) and powder X-ray diffractometry (pXRD). THz-TDS provided deeper insights into the solid state of the dosage forms and their properties. Moreover, THz-TDS was able to detect residual crystallinity in granules prepared using twin-screw granulation for the 3D printing process, which was undetectable by the DSC and XRD. THz-TDS can prove to be a useful tool in gaining deeper insights into the solid-state properties and further aid in predicting the stability of amorphous solid dispersions.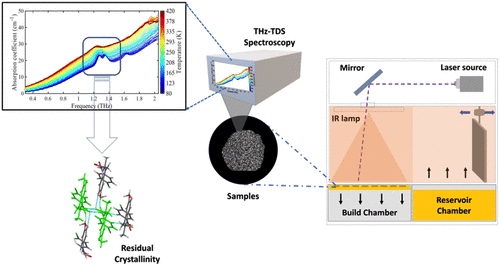 Full article available
here
.
Terahertz Dielectric Characterization of Low-Loss Thermoplastics for 6G Applications
Abstract
Common thermoplastics, namely, polycarbonate (PC), poly (methyl methacrylate) (PMMA), and acrylonitrile butadiene styrene (ABS) are low-cost materials with potential applications in emerging 6G communications systems, ranging from microelectronics packaging to metasurfaces for reflectors and filters. In addition, low-loss materials are also needed for more pedestrian applications, such as packaging for entire handheld devices, subassemblies, and high-frequency windows where low-cost is key and long lifetime might not be a requirement. In this work, we utilize terahertz time-domain spectroscopy from 500 GHz to 2 THz to characterize the dielectric properties and loss tangent for each thermoplastic above. The plastics investigated have refractive index (∼ 1.6–1.7) in the 6G band with low dispersion. The absorption, however, increases at high frequencies as is common in disordered materials, highlighting a key challenge for 6G. Nonetheless, in absolute terms, all the thermoplastics studied present low-loss performance compared with (higher–index) common glasses and ceramics within the entire frequency range, suggesting that they are promising candidates for selected applications for future 6G systems.
Full article available
here
.
Previous Events & Conferences

Europe
TeraView attended the Battery Show Europe in June as part of our developments into the Battery Industry.  Many quality customer discussions were held and as a result we will exhibiting at future events both in USA (September '22) and Europe (May '23).
The Battery Industry remains a focus for TeraView, with our innovative solutions that allow us to measure Thickness, Density & Conductivity for both Cathode and Anode electrodes.
United Kingdom
TeraView were proud to participate and present at the Innovate UK "Celebration of the UK Battery Innovation Ecosystem" on 15th July in London. Many companies met and shared information on active innovations to grow the Battery Industry in UK.
Upcoming Events & Conferences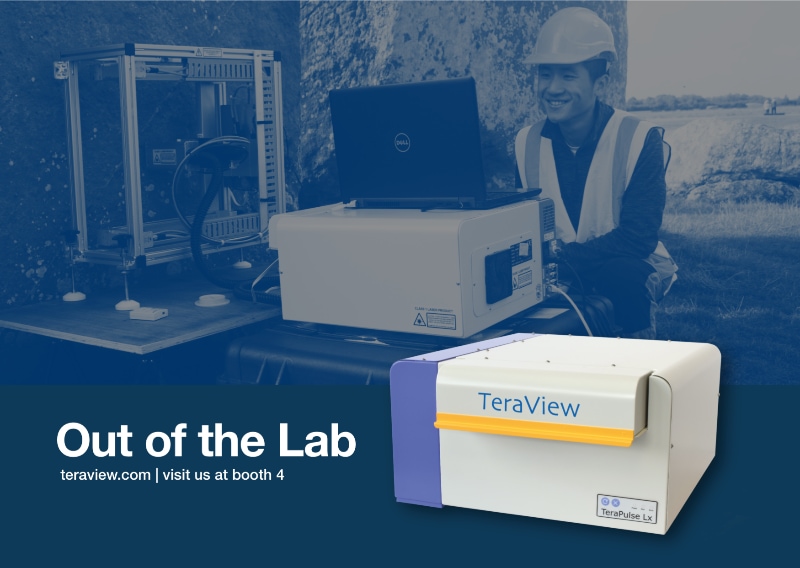 TeraView will be exhibiting at IRMMW-THz 2022, to be held in the Netherlands between 28 August and the 2nd September, we will be on-hand to discuss all aspects of terahertz, visit us at booth 4.
Further information can be found on the event website here.
Would you like to partake in an online workshop?
TeraView are looking at conducting online workshops throughout the year.
Contact us if you are interested